Hereditary Monarchy & Democracy
---
Zhabdrung Nawang Namgyal introduced unique dual system of Governance called the Chhoesid. This system functioned well during the time of Zhabdrung Nawang Namgyal and continued till the establishment of Hereditary Monarchy in the year 1907.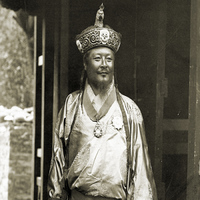 First King – King Ugyen Wangchuk
Sir Ugyen Wangchuck, son of Trongsa Penlop, Jigme Namgyal, was elected as the first Hereditary King of Bhutan in December 17, 1907. He was married to Queen Ashi Tshedue Lhamo. He was a wise diplomat and a good administrator. During his reign he introduced western education system and made several reforms. He also signed a new treaty with the British India known as "Treaty of Punakha" which ensured that British India would not interfere with internal affairs of Bhutan provided Bhutan accepts external advise in its external relation. He ruled Bhutan for 19 years and died in the year 1926.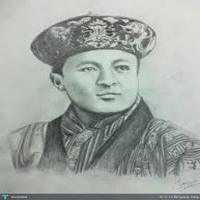 Second King – King Jigme Wangchuk
The second King of Bhutan was His Majesty King Jigme Wangchuck. He was crowned in the year 1926 at the age of 20. He was born in the year 1905. He was married to Queen Ashi Phuntsho Chhoedon. During his reign, Bhutan participated in the Asian Relations Conference in New Delhi in the year 1947 slowly started to show itself to the outside world. When India gained independence in 1947, the new Indian Government recognized Bhutan as an independent country. A treaty known as "The Treaty for Peace and Friendship" was signed in the year 1947 with the Independent India which governs the current Indo- Bhutan relations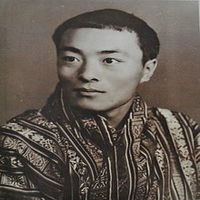 Third King – King Jigme Dorji Wangchuk
In the year 1928, the Third King of Bhutan, Jigme Dorji Wangchuck was born. He was crowned as the King of Bhutan in the year 1952. He is also known as the Father of the Modern Bhutan. He was a far sighted Monarch. He gradually led Bhutan out of isolation and began a program of Planned Development. He banned slavery and distributed land to the land less. Under his reign, Bhutan joined the United Nations in 1971 and also many other International Organizations. He established high court and reformed the judicial system of Bhutan and started the National Assembly in 1953. In the year 1961 the five year planned economic development system was started. He ruled till the year 1972. He was the main architect of Modern Bhutan and was married to Queen Ashi Kelzang Chhoedon Wangchuck.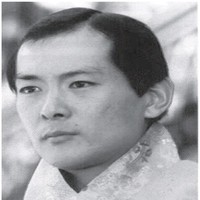 Fourth King – King Jigme Singye Wangchuk
The fourth King, His Majesty Jigme Singye Wangchuck became the youngest Monarch in 1972 at a very young age of 17. He was born on 11th November 1955. However the official coronation was held on June 02, 1974. He married four sisters - Ashi Dorji Wangmo Wangchuck, Ashi Tshering Pem Wangchuck, Ashi Tshering Yangdon Wangchuck and Ashi Sangay Choden Wangchuck as queens in the year 1979. The official Royal wedding was held in 1988. Under his reign Bhutan developed foreign relations with many more countries and joined many other international organizations. He decentralized the governing system and made many other reforms. He was perhaps best known internationally for his overarching development philosophy of "Gross National Happiness".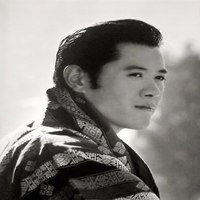 Fifth King – King Jigme Khesar Namgyal Wangchuk
On the National day of 2007, His Majesty King Jigme Khesar Namgyal Wangchuck was crowned as the fifth hereditary King of Bhutan. His Majesty Jigme Singye Wangchuck, abdicated all of his powers as King to his son, Prince Jigme Khesar Namgyel Wangchuck, with a specific intention to prepare the young King for the country's transformation to a full-fledged, democratic form of government due to occur in 2008. Bhutan had its first Poll Day in 2008. Bhutan is now a Democratic Constitutional Monarchy.