Flora and Fauna in Bhutan
---
Bhutan's greatest wealth is its natural vegetation spread across the country. It is considered to be on the World's top biodiversity hotspots. The country's forest coverage is over 70% of its land area. In order to ensure that the Country do not loose its biggest wealth, 60% of the total land is under protection and specifically meant for the forest coverage. Very few countries in the world can match Bhutan's biodiversity and still lesser have taken such strong action to protect their forest cover and biodiversity.
The key reasons which resulted in such biodiversity is its location, climatic conditions and geographical variations and of course actions taken by the country to protect its own biodiversity. Bhutan's high, rugged mountains and deep valleys are rich with spectacular biodiversity, making one of the world's ten most important biodiversity 'hotspots'.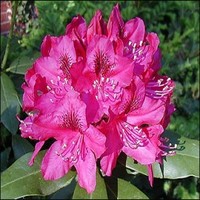 Bhutan contains more than 60% of the plant species found in the Eastern Himalayas and hence is a perfect destination for horticulturalists and plant lovers. It has around 46 species of Rhododendrons and more than 300 types of medicinal plants. Some of the key species of plants found is these regions are Junipers, Magnolias, Orchids, Blue, Edelweiss, Gentian, various medicinal herbs, Daphne, Giant Rhubarb, Pine and Oak trees.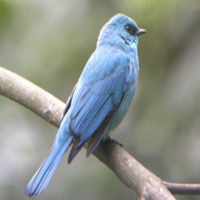 The Land of the Black Necked Crane, Bhutan has a large variety of bird species. It is home to 221 globally endemic bird species. More than 670 species of birds have been discovered in Bhutan which includes resident bird species, birds that migrate during the winters and partial migrants. Some of the winter migrants are Black Necked Cranes, Buntings, Thrushes, Waders, Ducks, etc. The partial migrant birds include Fly Catchers, Swifts, Bee-eaters, Cuckoos, Warblers, etc. Bhutan is also home to almost 16 species of birds which are endangered such as white bellied heron, Pallas fish eagle, Black necked cranes, Blyth's fisher, etc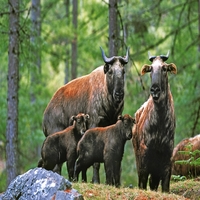 Bhutan is home to many interesting and rare animals. Animals such as brown bear, wild sheep, musk deer, wild goats, snow leopard etc. are found in the northern Bhutan. Animals such as elephants, rhinos, deer, golden Langur, etc. are found in the forests of the southern Bhutan. Many Bengal Tigers has also been spotted in the forests of the central belt. Bhutan is also home to Takin – a rare combination of Goat and an Antelope.